LIMITED BUNDLE for 2-day passes + headphones available
We are beyond excited to present the 2nd Annual
BASS RIBBON PINES
Music Festival July 21-24th 2022
Join us for 3 Nights of Music, Camping, and Disc Golf !!
Just like that, we are getting ready for the 2nd Annual Bass Ribbon Pines Music & Disc Golf Festival!!
Aimed at bringing the world of disc golf and the music community together this one of a kind hybrid festival has a little bit of something for everyone spanning over two days filled with activities and a whole lot of huckin' 
We are excited to spend July 21st to July 24th with you under the Pines at Blue Ribbon!
**All festival ticket holders will receive a unique password to purchase their add-ons so make sure to check your email after you grab your ticket!!!**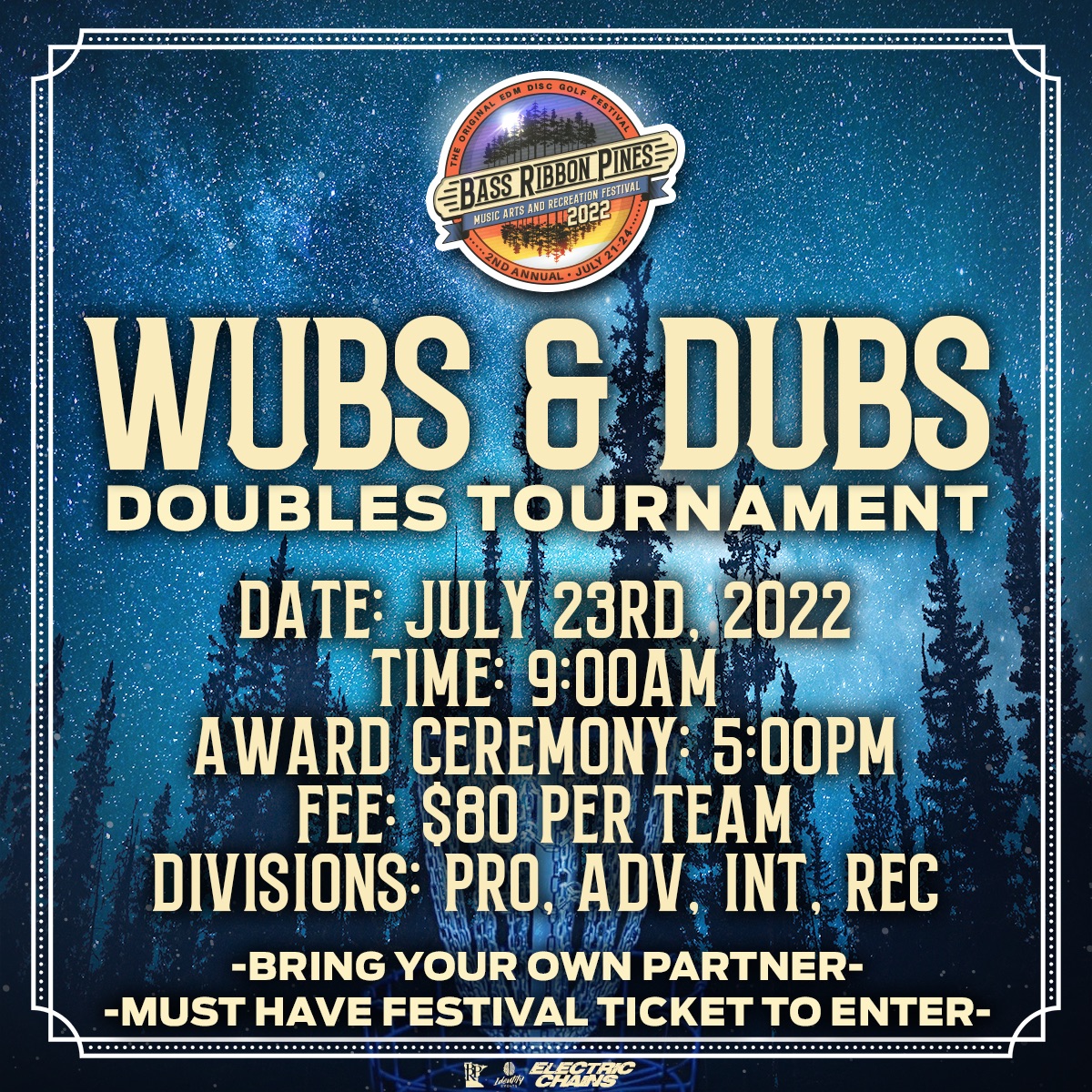 The 2nd Annual Wubs & Dubs – Doubles Disc Golf Tournament is officially set for Saturday July 23rd, 2022!
Entry is only available for Bass Ribbon Festival Ticket Holders. Entry will open to the public at a later date if it does not sell out prior.
– Entry is $80 per team ($40 person)
– Bring your own Partner
– Players Pack included for all players
– Divisions: Pro, Advance, Intermediate & Rec!
BASS RIBBON PINES RADIO
INFO
!!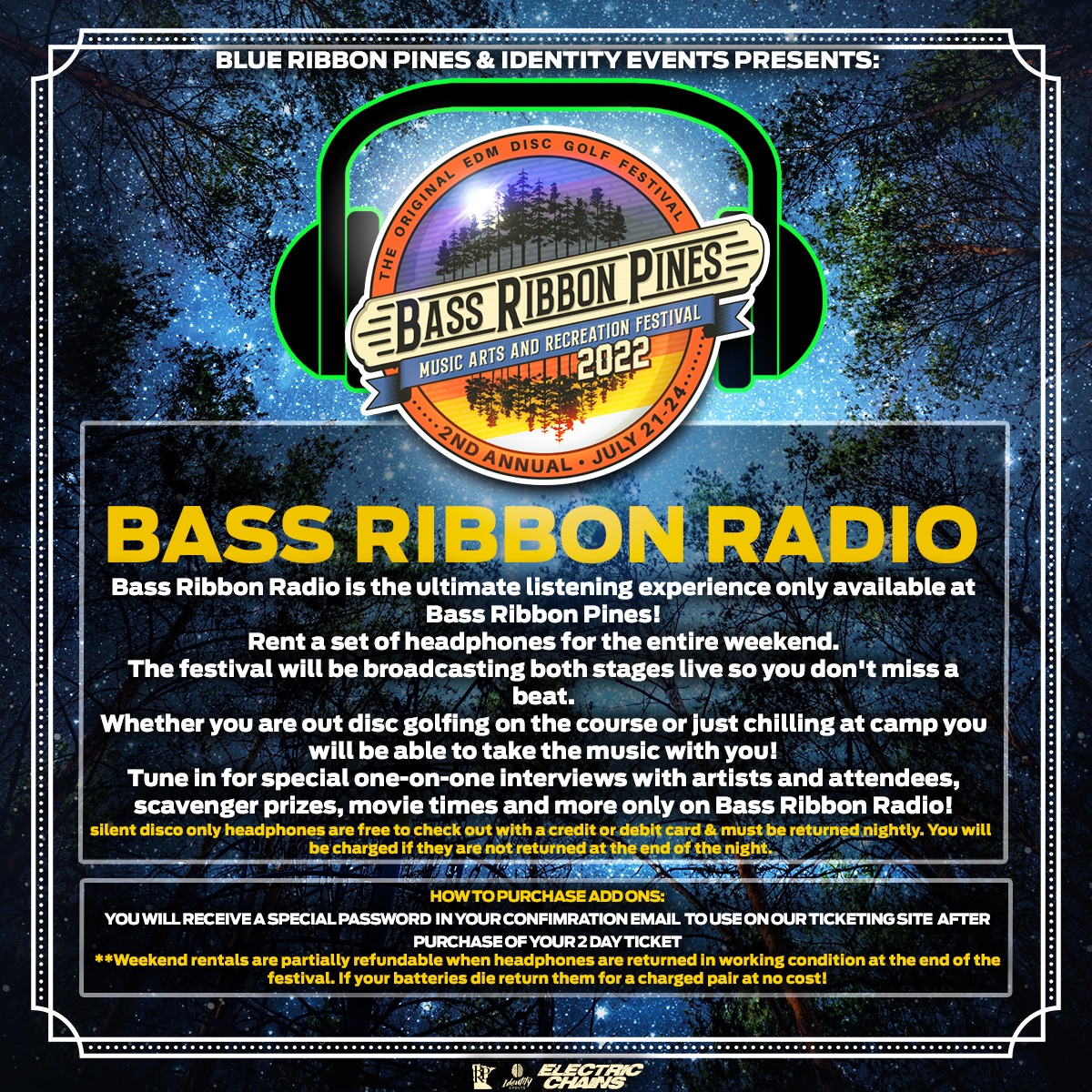 Rent a set of headphones for the entire weekend
The festival will be broadcasting both stages live so you don't miss a beat!
We brought in a silent disco to keep those ears happy into the wee hours of the night!!
Silent disco only headphones are free to checkout with a credit or debit card & must be returned nightly. You will be charged if they are not returned at the end of the night.
**Weekend rentals are partially refundable when headphones are returned in working condition at the end of the festival.
★ 3 Nights of music, camping and disc golf
★Thursday Pre Party
★Putting Challenge
★Art Vendors
★Wubs & Dubs Doubles Tournament 
★Bass Ribbon Radio
★Glow Rounds
★Live Painting
1901 Klondike Dr NE,
East Bethel, MN 55011