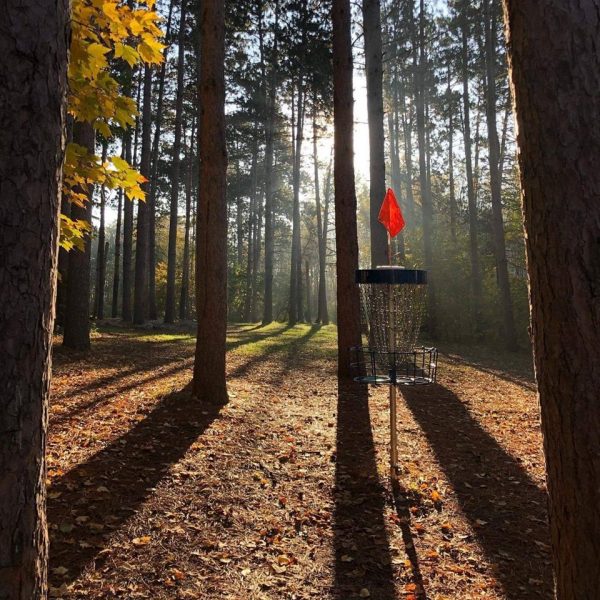 Come and play our 27 hole disc golf course!!
BRP is located in East Bethel MN, about 30 minutes north of Minneapolis.
BRP always features a Tournament 27 hole disc golf course. But thankfully, due to each of the 27 holes different basket locations, there are different layouts week to week! We can almost guarantee that whenever you come to BRP, you're always in for something new! And we wouldn't have it any other way.
The Course is open 24 hours a day, 365 days a year, no matter if its raining or snowing, but let us hope it's sunny!!
The cost for a Day Pass is $8 for Adults and $5 for Students/Military. You can purchase a Day Pass, along with numerous other items like bags and discs in the Pro Shop with Cash or Credit Cards. If the Pro Shop is not open when you arrive, just drop the day pass fee in the door and you're good to go play!
We look forward to seeing you soon!
STUDENT/MILITARY
Discounted Pass
OTB Tour Skins #98 | Fan Experience at Blue Ribbon Pines
Jones, Buhr, Meintsma, Orum
13th Nick Racca – September 16th (SAT)
BRP CASH OPEN – July 15th
BASS RIBBON PINES – July 21st & 22nd
RACCA – September 16th at 12PM
course Ratings from disc golf websites
BRP Offers Live Scoring Compatible with
League Rounds

Rated #1 Course in

MN
Top 25

Worldwide

Rating

,

Wishlist

&

Favorited

&
Categories

Stay up to Date with current BRP info &
FOLLOW
our Socials!
Address:

1901 Klondike Dr NE, East Bethel, MN 55011
Email:

blueribbonpineshelp@gmail.com